This guide is designed to walk you through setting up your teaching environment to display the correct content in your classroom with the TechSmart Platform.
When you're teaching, you'll have the teaching-facing view of the platform open on your computer, and you'll present a student-facing view of the activity to your students, as shown below.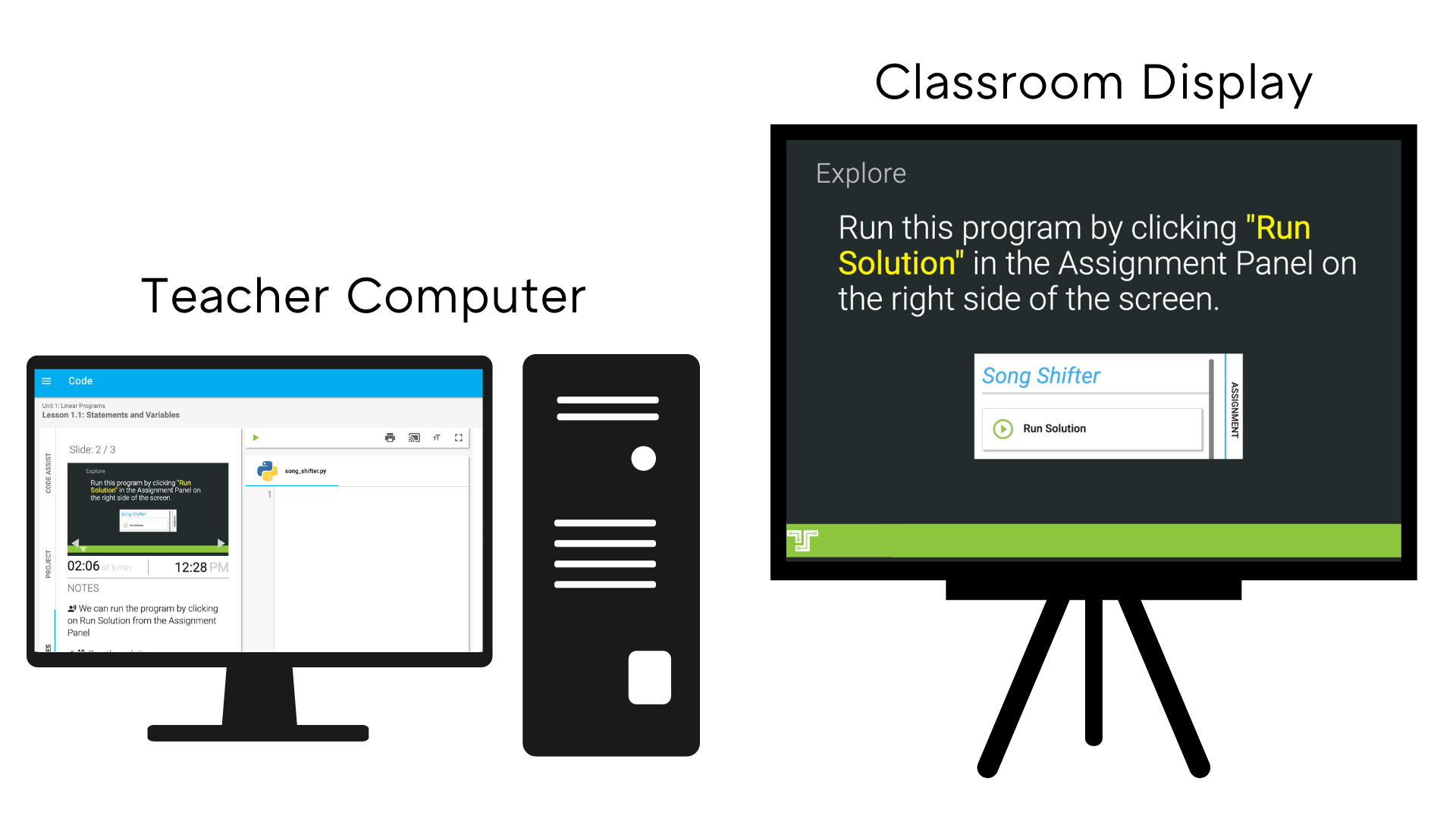 Setting Up Your Extended Display
Setting your computer up to be using other displays as an "Extended Display" is crucial when using the TechSmart Platform.
Each operating system has a slightly different set of steps required to extend the display. Click the appropriate link below to follow the steps for your computer's operating system.
Once you have set your computer to "Extend Display" continue to the next section
How do I present to students?
After opening an activity from the Lesson Plan, you'll need to open the student-facing presentation window(s) for your students to be able to follow along.
Click on the Present button

in the toolbar, and select either Slides or Code to open the student-facing presentation window in a new tab.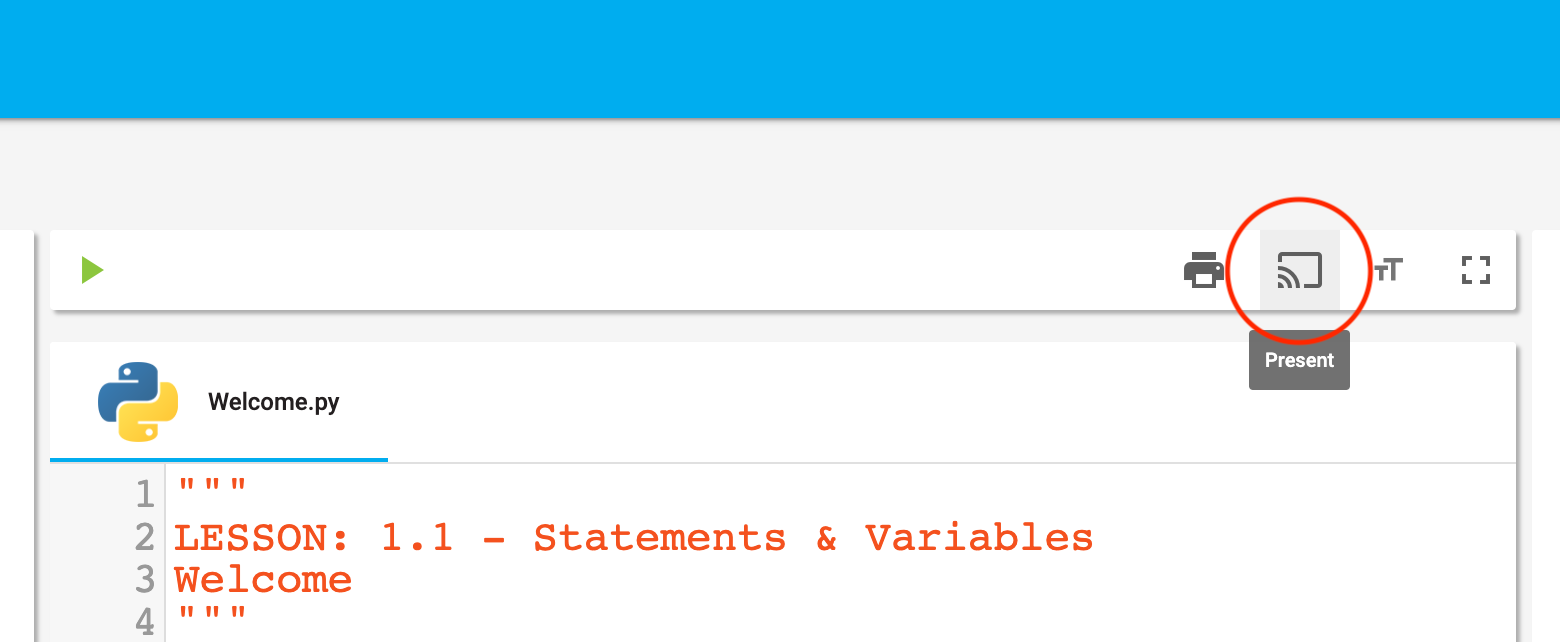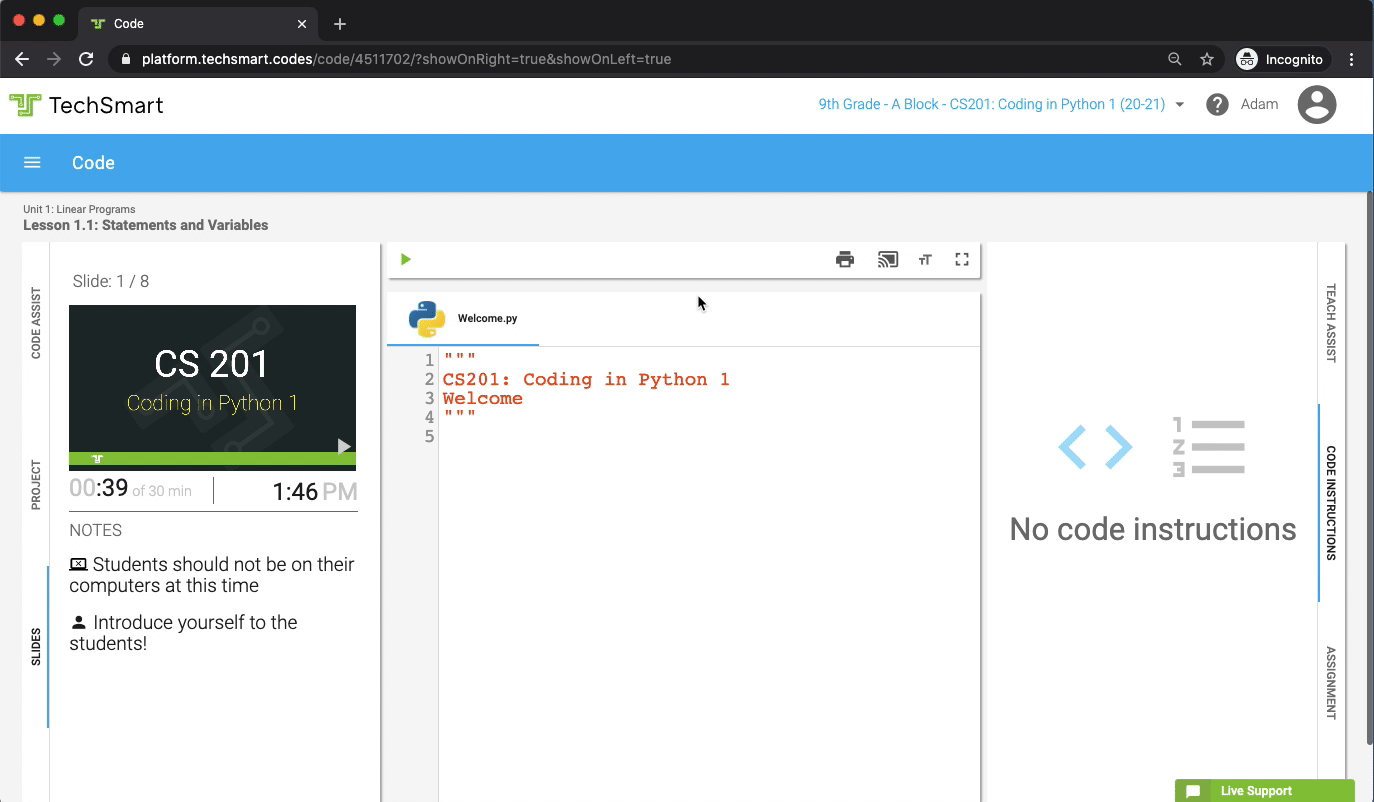 Pull the PRESENT tab out to a separate browser window to present
Once you've opened the new tab, you will want to click and drag the tab out into its own browser window.
Now you can move this separate PRESENT window to your extended Classroom Display, or screen-share on a video call while still being able to lead instruction from your teacher view of the Code page: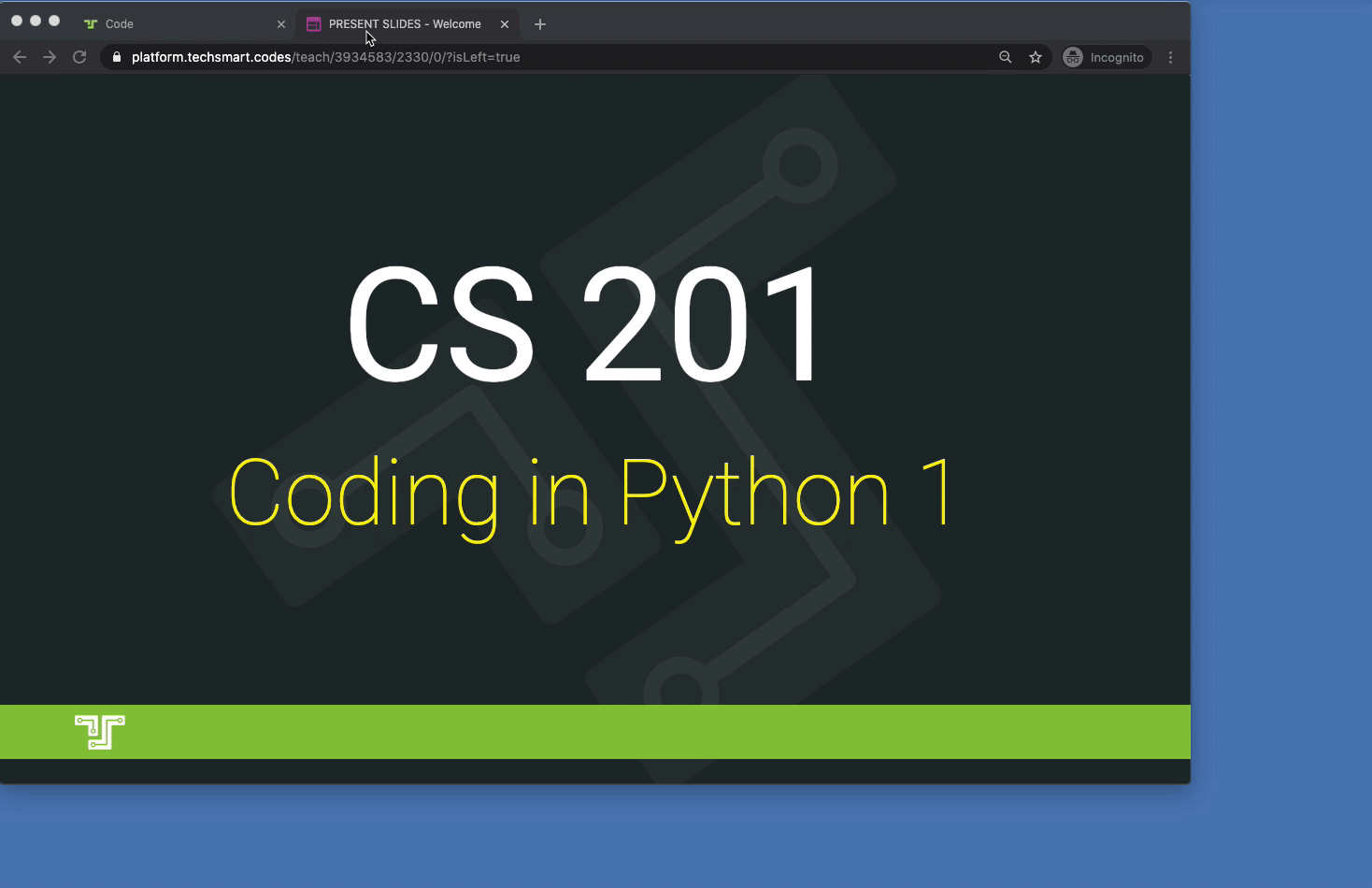 Is your pop-up blocker keeping the tab from opening?
It's possible that your browser settings will block the PRESENT tab from opening. If that happens, you need to enable pop-ups from the TechSmart platform after your first attempt at opening the tab.

NOTE: You should only need to enable pop-ups once per computer.
To enable pop-ups:
Click on the pop-up icon on the right side of the URL bar (see above picture)
Select the option to always allow pop-ups from the TechSmart Platform.
Refresh the page to load the additional tab(s).
Number Of Presentation Tabs That Appear
Depending on the settings you selected when creating your class, you may either have one or two additional presentation tabs appear when using the Present button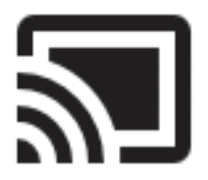 .
note: Skylark classes do not have this option and will always use one presentation window.
Read more about this setting and how to change it in this article.
Moving the presentation tab(s) to your extended display(s)
NOTE: It is important that your computer is set up to have "Extended Displays" before completing this step.
Where you drag the presented tab(s) depends on how your computer has arranged the additional display(s). The additional display(s) could be to the left or right of your main screen, or even above or below! So be sure to check your display settings to find what works best for you.
Click and drag the presented tab(s) off your main screen and drag it to the other extended display(s) so that it is viewable for students. Then, resize the new window as necessary by either adjusting manually or using the full-screen option.
Return your mouse cursor to the main TechSmart Platform tab on your computer's display.
You're ready to teach!