Here is a collection of Chrome extensions that are designed to help with reading and writing on webpages
_________________________________________________________________
ReadingLine is an extension that creates a line that follows the mouse. Having the line follows the mouse helps keep track of what line is being read. On the TechSmart platform, it can allow students to read code without getting lost in the lines of code. Below is an example of ReadingLine being used to read a warm up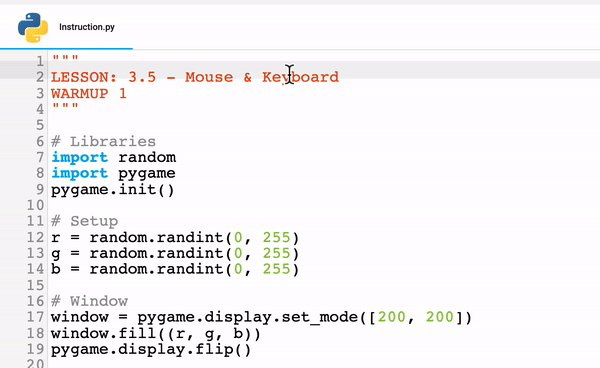 To install:
Click the "Add to Chrome" button
It will ask for permission to install click "ReadingLine"
Once ReadingLine is installed click on Chrome Extensions Menu by clicking the Puzzle Piece shape highlighted in red below:


Pin ReadingLine by clicking the Thumb Tac shape next to it


Now there will be easy access to the ReadingLine on any website opened in Chrome. To use ReadingLine on the TechSmart platform simply click on the ReadingLine symbol and the gray line will follow the mouse as shown below:


This extension helps with reading and writing confidence. While on TechSmart this extension (without upgrades) can read the text on-screen as shown below:
For many students who struggle with reading, writing, or concentration; this tool can help them go through code and instructions much easier. This also allows students to feel a sense of independence since they are not relying on someone else to read the words for them but instead a program that they control.
To install:
Click the "Add to Chrome" button


Click "Add extension"


Once Read&Write for Google Chrome is installed click on Chrome Extensions Menu by clicking the Puzzle Piece shape highlighted in red below:


Then pin Read&Write for Google Chrome by clicking the Pin shape highlighted in red below:


When on a page that Read&Write for Google Chrome can help with this icon will pop down


Click on the drop-down arrow and then this menu will open up with all of the options.


For more information on how to use Read&Write for Google Chrome watch this Youtube tutorial