Utilizing Google Chrome's live caption feature provides TechSmart users with live captions for instructional videos within the browser window. This feature is available right in the Google Chrome settings, so no additional extension is necessary to utilize its capabilities.
How To Enable Live Caption Setting in Google Chrome
At the top right of the browser, clickand then Settings.
Click Accessibility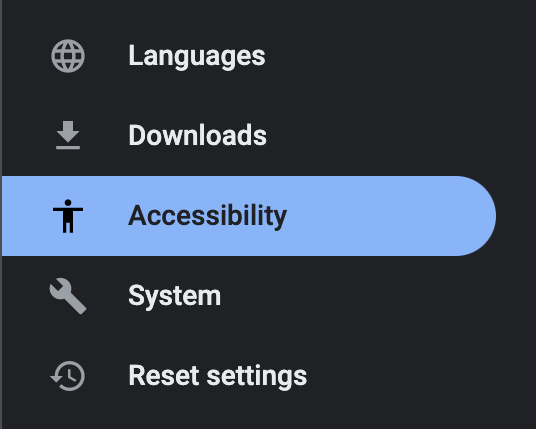 3. Toggle Live Caption on

Note: Toggling 'Live Caption' for the first time requires the browser to download the necessary speech files for the feature to work. This download may take a few moments and is automatically initiated when Live Caption is toggled 'on'.
The following message will appear when the download is complete and the feature is ready for use:

Using Live Captions on the TechSmart Platform
Navigate to an available video on the TechSmart Platform
How to: View Videos on the Student Platform
2. A click-and-draggable window for live captions will appear once a video is played.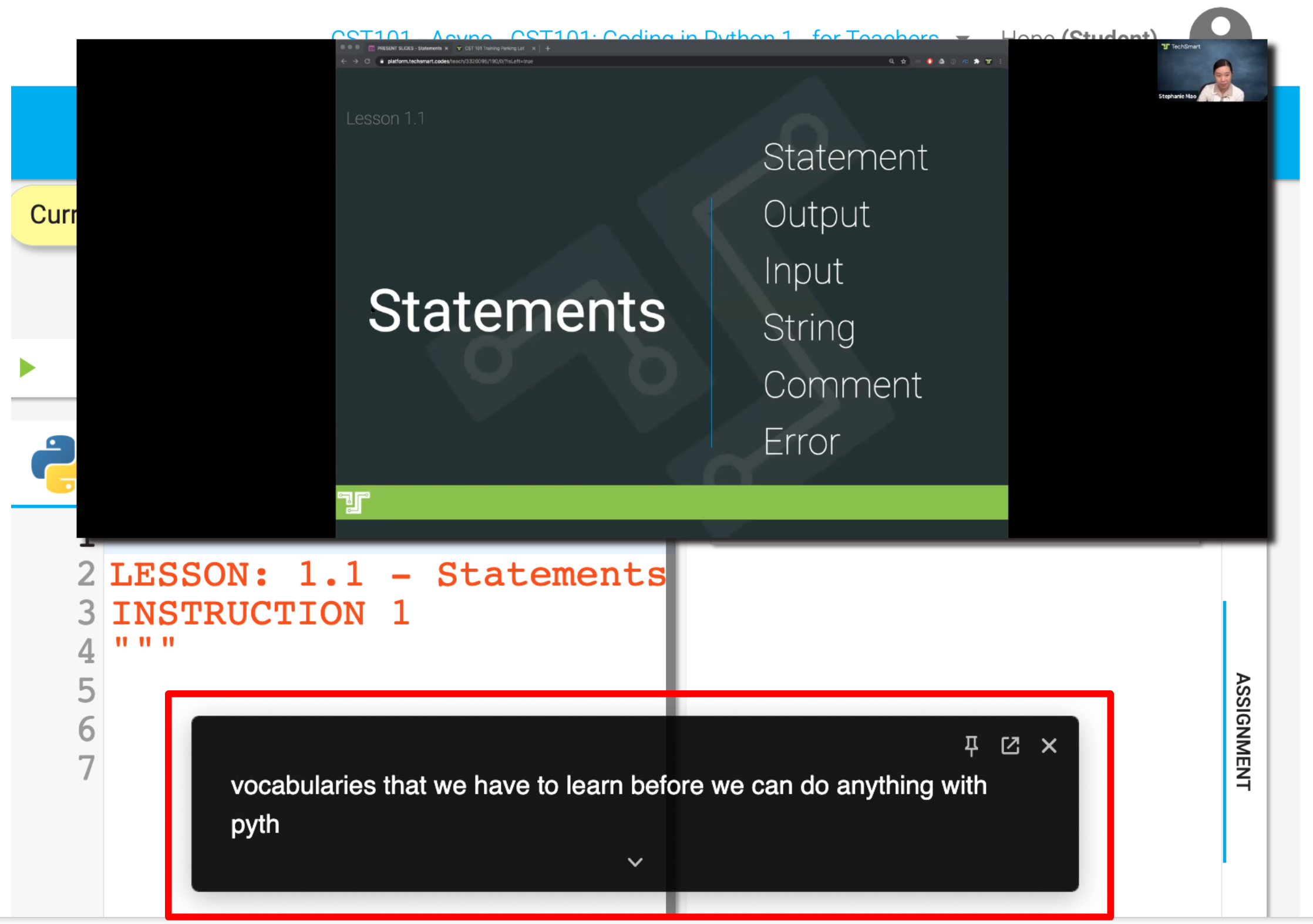 Tips:
Closing the live captions window and resuming a video will not automatically bring the Live Caption window back. To open live captions again, click the Media Control menu:
Ensure that the video volume is on for live captions to run
When you click away from the tab playing sound, live captions will appear in a hover-bubble that you can drag. To return to the tab playing sound, click .