Getting to the My Code Page
Select the menu icon at the top left of the page. Choose the second option, labeled "My Code."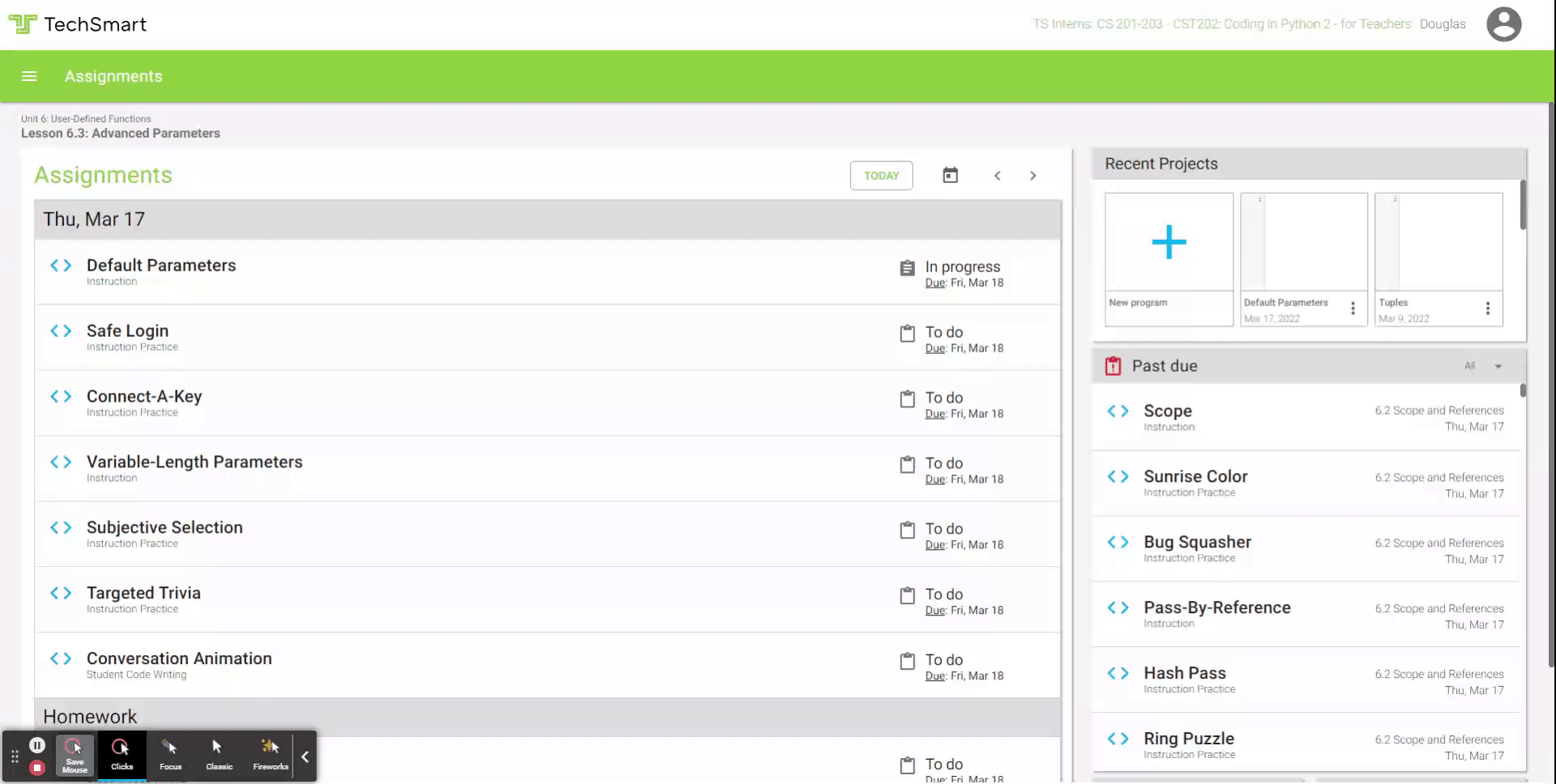 Code Projects View
Toggle between most recent date or alphabetical order by clicking the "AZ" icon at the top right of the page. You will be presented with the options of "Recent Projects" and "Projects by Title."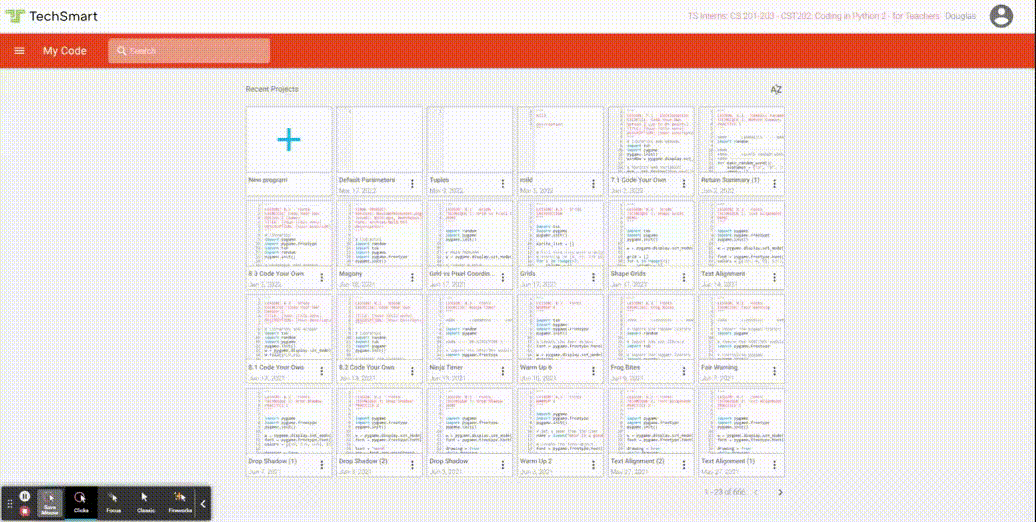 Code Projects Navigation
To go to the next or previous page of projects, click the arrows at the bottom right of the page. To search for a specific assignment, select the search bar located on the orange bar at the top of the page labeled "My Code," and type the name of the assignment that you're looking for.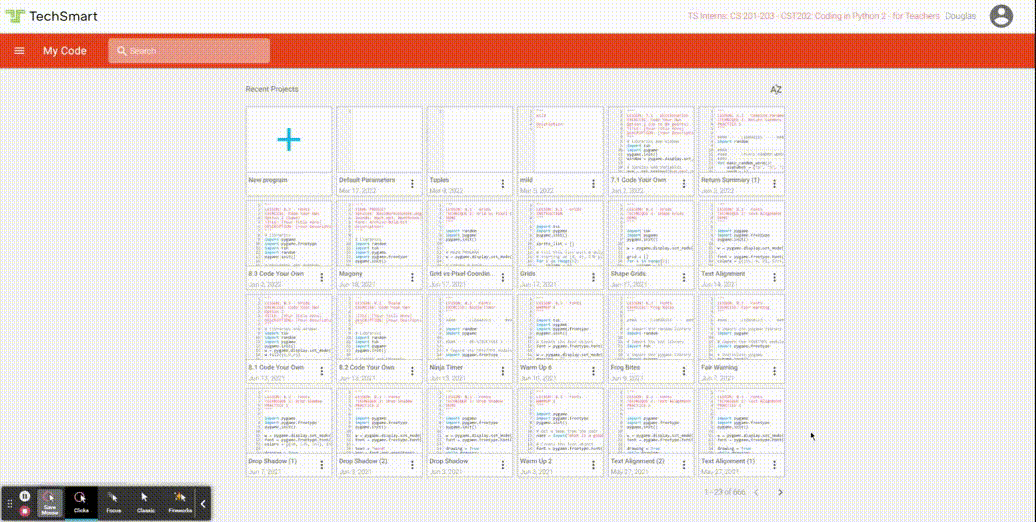 Opening a New Project
Click on the "New Program" icon at the top left of the list of projects. You will be asked to name the project, and given the option to select the coding language of your program. Click "SUBMIT." You have now successfully created a new project, which you will be able to locate in "My Code."
Editing a Code Project
If you wish to rename or delete a project, find it in "My Code" and click on the ellipsis (three vertical dots). From here, you will be presented with the options to rename the project or delete it.