Welcome to the 2022 TechSmart Art Contest!
2021 Art Contest Winners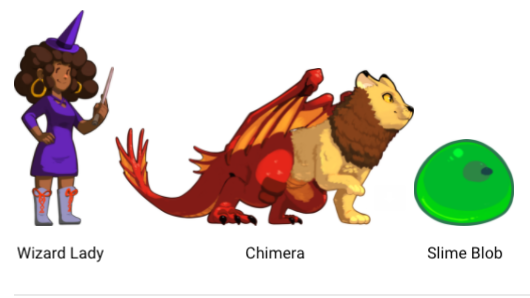 How does it work?
Past and current TechSmart students can create artwork that can be transformed into a sprite in the TechSmart platform. As a reminder, a sprite is computer graphic that can be moved on screen. You can submit any kind of sprite idea - realistic or fanciful, people or objects, etc.
If your artwork is chosen by TechSmart staff, our artist Heewon will transform your design into a sprite that will be available in the Asset Library of TechSmart Platform for everyone across the country to use!


What kind of art can I submit?
You can create your art in any medium - if it's on paper, you can just take a picture of your artwork and submit a photo.
What is not allowed? - Sprite Sheets, Backgrounds, any image that you did not create yourself, or any artwork that has clear likeness to existing intellectual property (eg. Pokemon, Minecraft, etc.).


How do I submit my artwork?
Complete the form at bit.ly/ts-art. The deadline is April 1st, 2022.


What are the awards?
The competition has three categories for entry:
Elementary School (3rd - 5th grade)
Middle School (6th - 8th grade)
High School (9th - 12th grade)
Our TechSmart staff will choose winning sprite artwork in each category, and those winners will have their artwork transformed into sprites. We will also choose a group of honorable mentions for other outstanding artwork.