To change the Difficulty Level for all of the students on your class's default Difficulty Level, select "Class Difficulty" and use the < and > arrows to move to a different level. You can also right-click on the "Class Difficulty" and select the new level.
Changing Difficulty of an In-progress assignment
If an assignment is in-progress a

icon will appear next to the student name.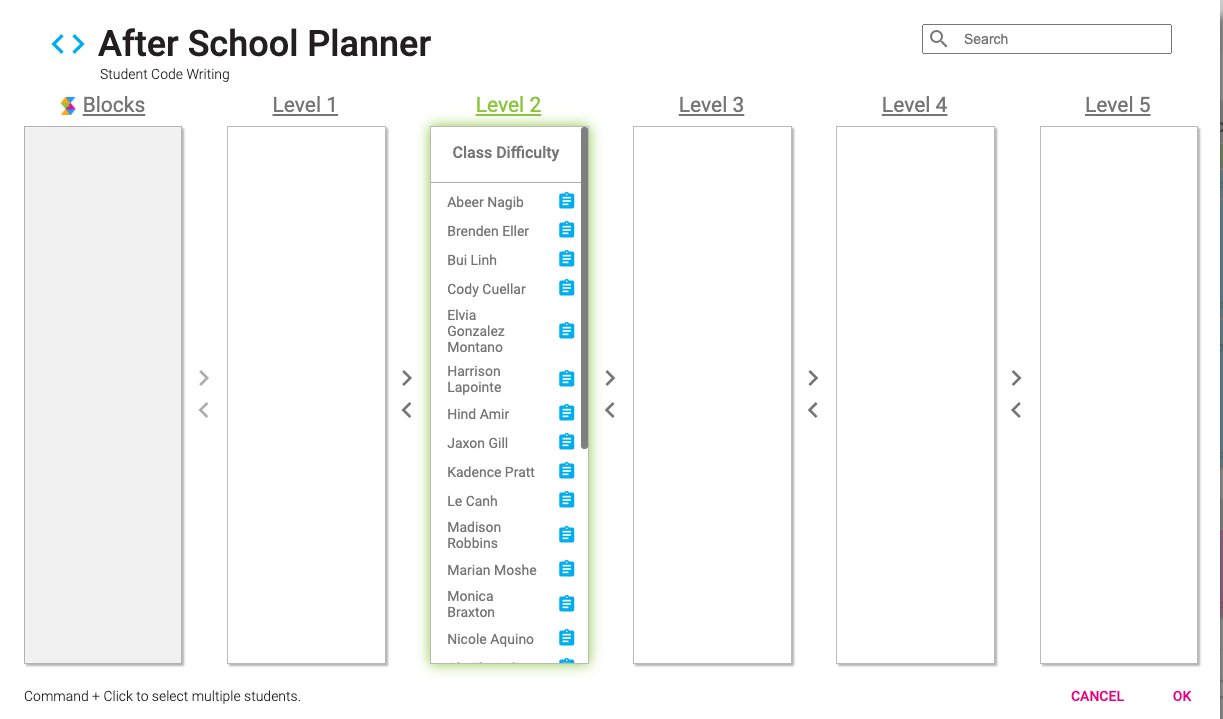 Changing the difficulty of an assignment that the student already has in progress will have an additional confirmation dialog since it will reset the student assignment to the new difficulty level.