If you opened the activity from the Day View page but the "Present Slides" tab does not appear, you can click on the Slides/Code toggle button and select either one, which will open a new tab: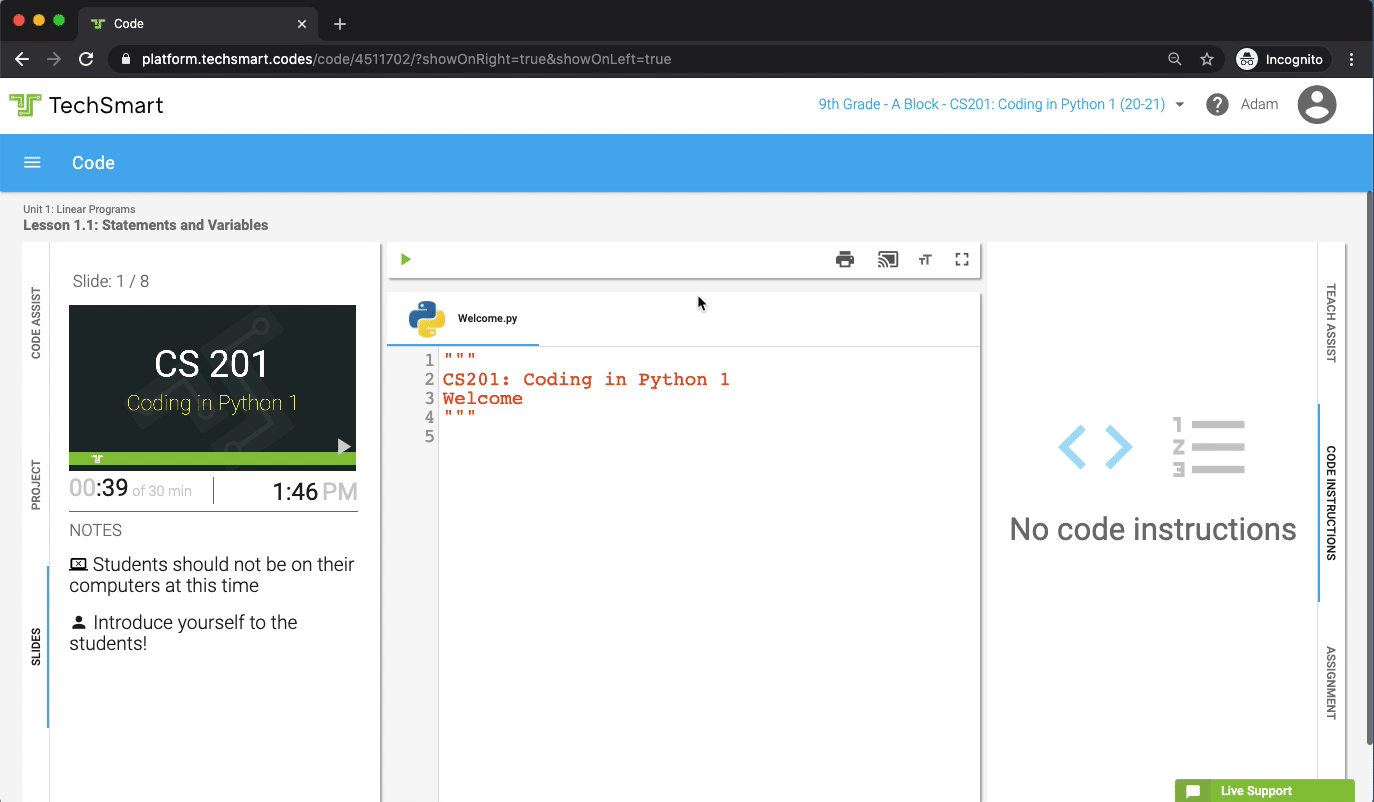 Pull tab to it's own browser window to present
Once you've opened the new tab, you will want to click and drag the tab out into it's own browser window. Now you can project or screen-share it while still being able to lead instruction with your teacher view page: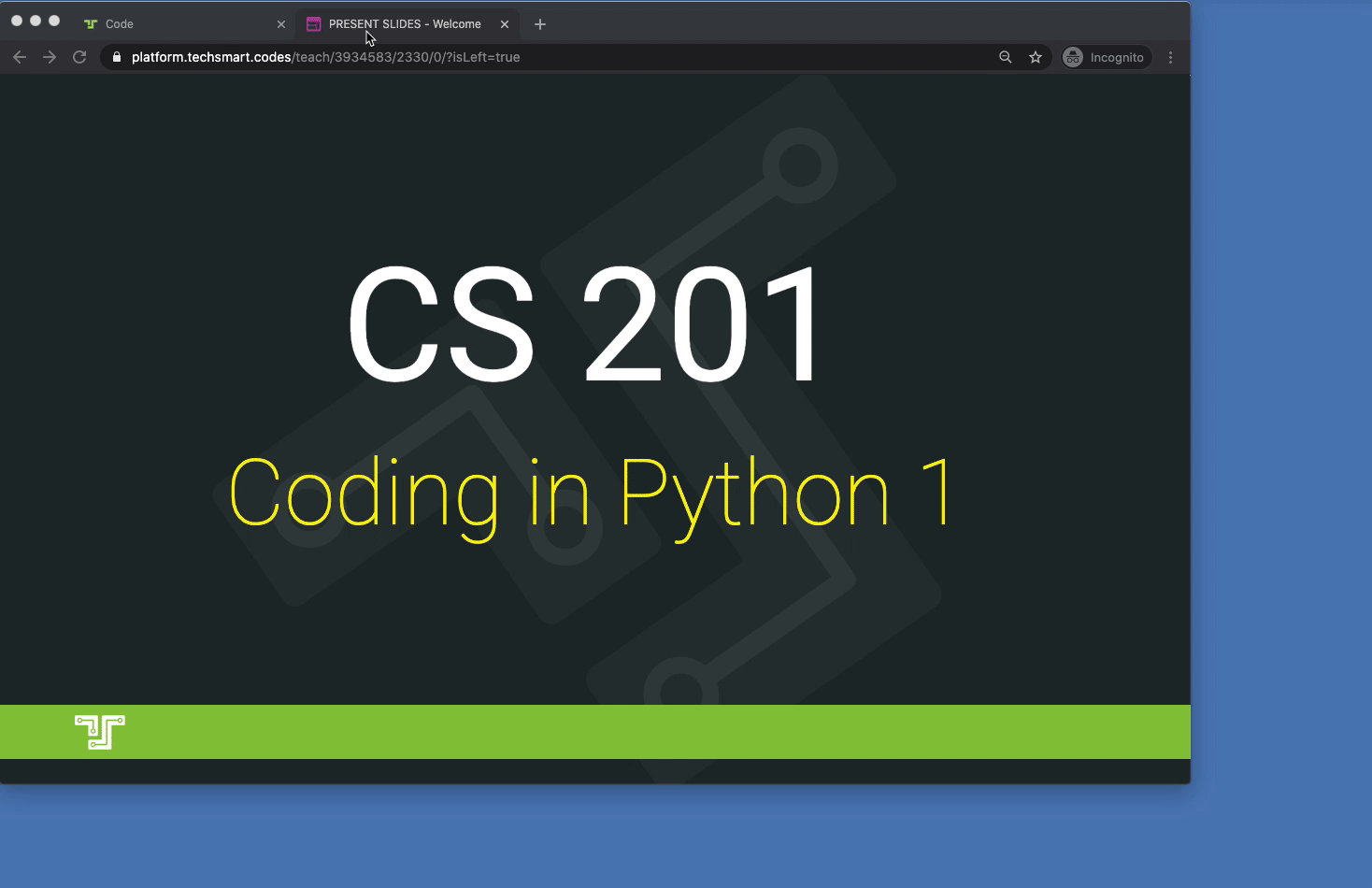 Is your pop-up blocker keeping the tab from opening?
It's possible that your browser settings will block the PRESENT tab from opening. If that happens, you need to enable pop-ups from the TechSmart platform after your first attempt at opening the tab.