Add a co-teacher during the class setup process: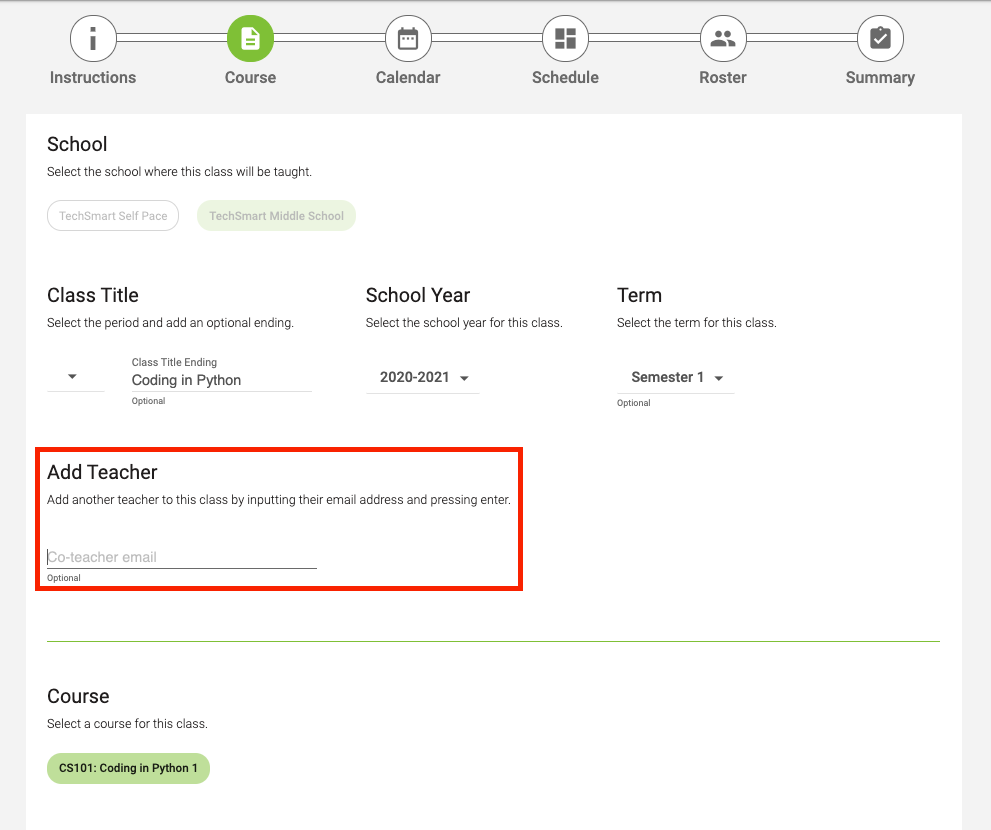 The co-teacher has to be a teacher who has been through the TechSmart training. If you would like to add a student teacher in your class, please contact support@techsmart.codes.
Add a co-teacher after the class has been made
From the three bar hamburger menu button, select Classes. Click on the three dot menu button of the class you want to modify and select Edit. From the class setup wizard, select Course. Under Add Teacher, add the co-teacher's email address. Please contact support@techsmart.codes or leave a comment below if you run into any issues during the process.