If your district has set up a Single Sign-on (SSO) provider such as Classlink, Clever, or Google and you have an existing TechSmart account, then you can link your TechSmart account to the SSO provider available to you so that you can sign in using that method.
1. Sign in to the TechSmart platform with your existing username and password
2. Open Sign-in Settings
Option 1:

Click on the account menu in the top right

Select "Sign in settings"

NOTE: If "Sign in settings" is disabled that means a SSO provider has not been set up for your district in the TechSmart Platform. Read more about that here.



Option 2:

Once SSO has been set up for your district in TechSmart a yellow banner will appear to prompt you to link your account. Click on "LINK ACCOUNT" to open the Sign-in Settings.

This banner will disappear once you have linked

all

of the recommended SSO providers.


3. Select which SSO provider to link to
The SSO provider(s) that have been set up in the TechSmart Platform for your district will be displayed. Click on the sign-in method that you want to link to your TechSmart account.
NOTE: This image shows a district set up with Classlink, Clever, and Google. Your district may only have one to all three of these options.


4. Sign in to SSO Provider (If not already)
If you are not already signed in with the selected SSO provider you will be prompted to sign in to there. If you are already signed in you will be promptly redirected back to the TechSmart Platform.

5. Success!
When you have successfully linked your account you will get a message like this
Can I still sign in using my TechSmart username/password?
Yes, If you have linked your existing TechSmart account to a SSO provider (Classlink, Clever, Google) you can still sign in to the TechSmart Platform by using your TechSmart username/password.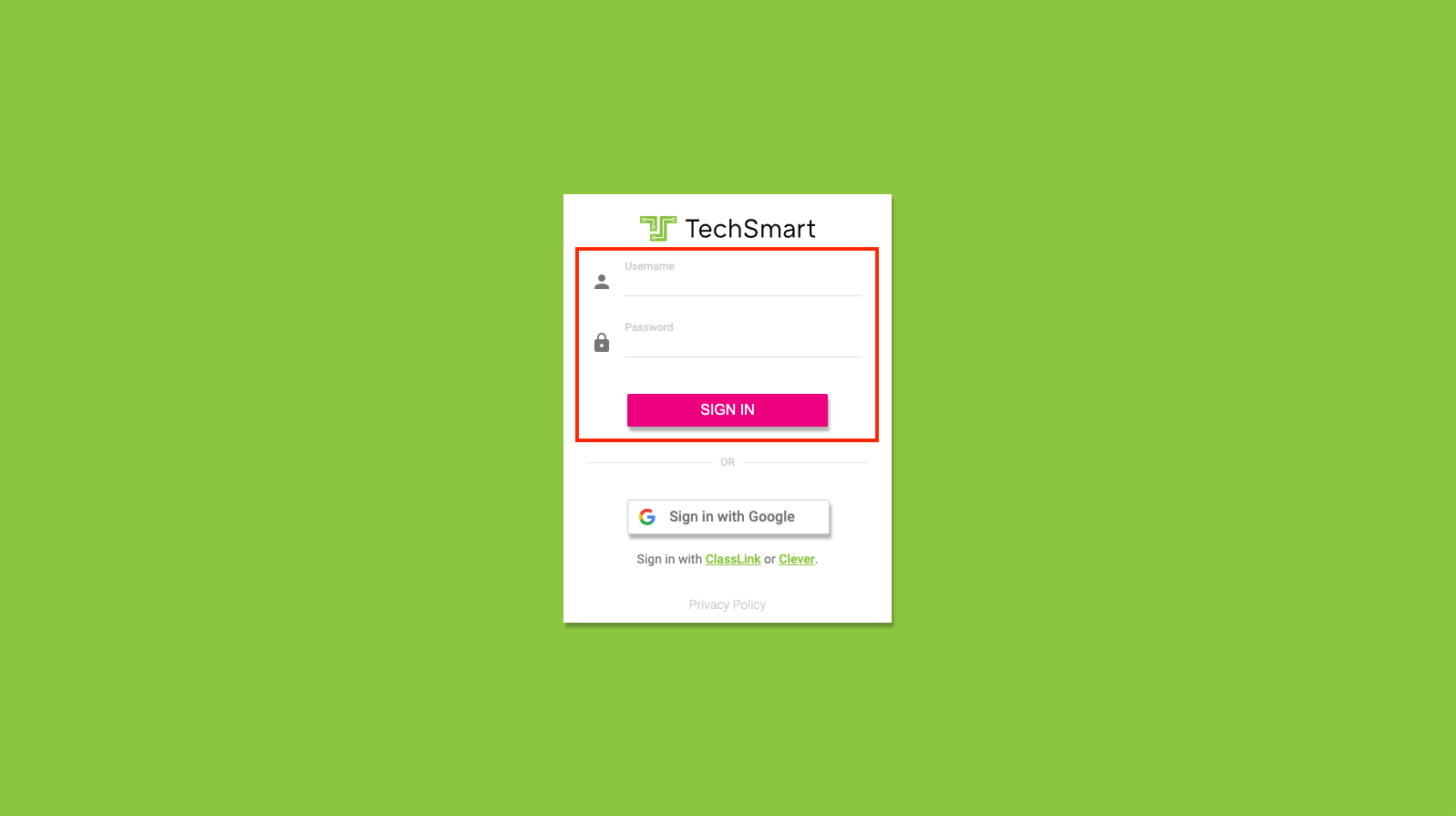 Suggested Articles: