To open a video from the assignment panel, click on any assignment with the TV icon next to it (not the icon itself).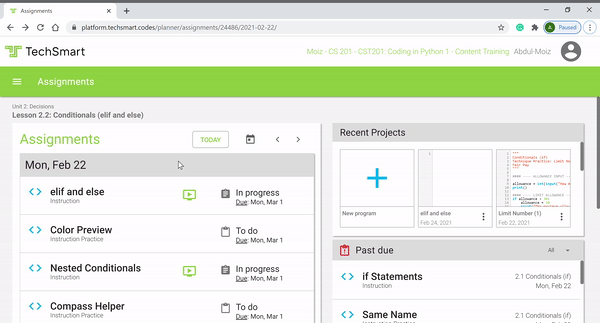 After clicking ASSIGNMENT, a "View Video" button pops up. Click the View Video button and a small window will pop up. To resize the video, drag any corner.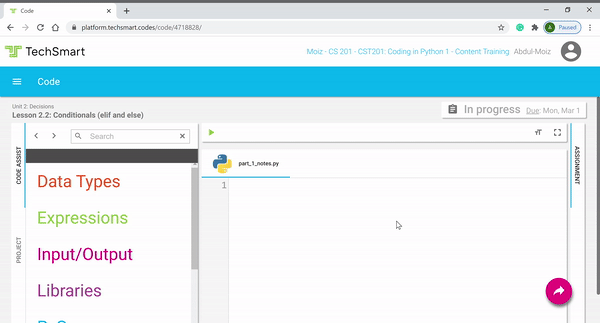 Clicking the play button on the bottom left will play the video. To make the video full screen, click on the square arrow box on the bottom right of the video.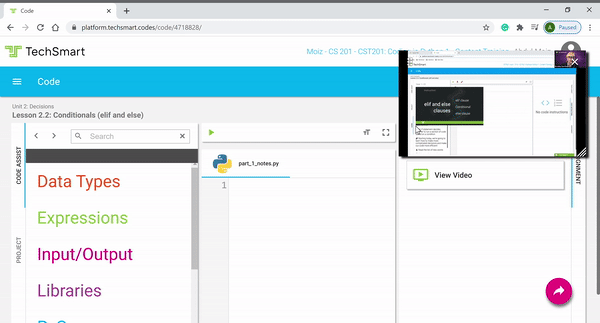 To exit full screen, simply press the "esc" key or click the same square box used for fullscreen at the bottom right.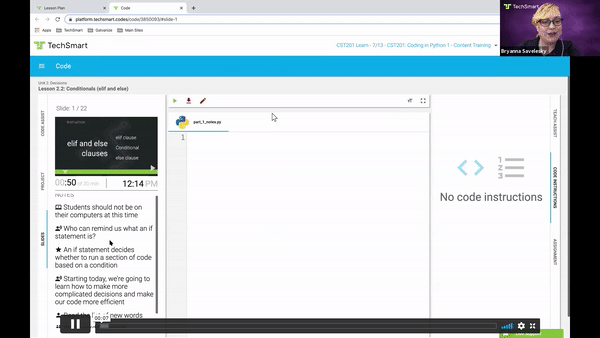 Click the "X" at the top right to exit. To resume the video from the time stopped, follow the steps listed above.